Marquee letter rentals in Northwest Arkansas
Are you searching for marquee letter rentals in Northwest Arkansas? Marquee letters have become a popular trend in the event industry, adding a unique and personal touch to any occasion. And if you're planning a wedding or event in Northwest Arkansas, Handsome Holiday Heroes has got you covered with our marquee letter rental service!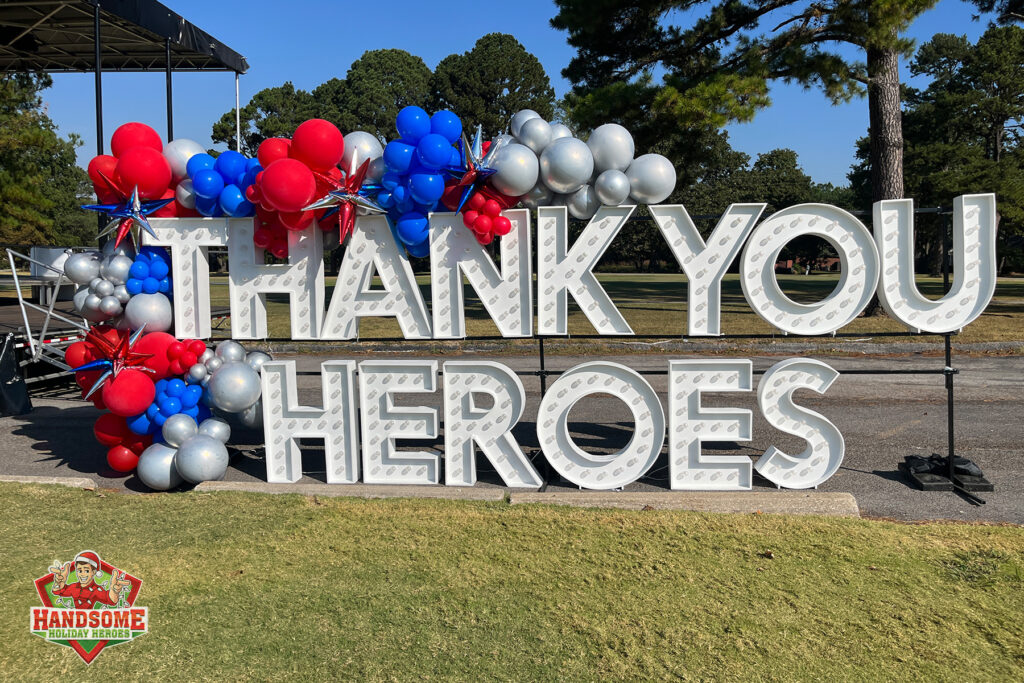 Our company specializes in providing lighting solutions for all occasions, with the bulk of our business being from Christmas lighting. However, we expanded our business last year to include event lighting options for weddings, corporate events, and more. One of our most popular rentals for events is our 3′ marquee letters. These letters are not only visually stunning but also versatile and can be customized to fit any theme or color scheme.
Marquee letters are a great way to add a personal touch to your wedding or event. Whether you spell out "Mr. & Mrs." for a wedding or "Happy Birthday" for a milestone celebration, marquee letters are a unique and eye-catching decoration that your guests will love. They also make for great photo opportunities and can be used as a backdrop for a photo booth or for your wedding or event's main stage.
Our marquee letters are made of high-quality materials and are designed to withstand the elements. They are weatherproof and can be used both indoors and outdoors. They are also energy efficient, ensuring that your event will not only look great but also be eco-friendly.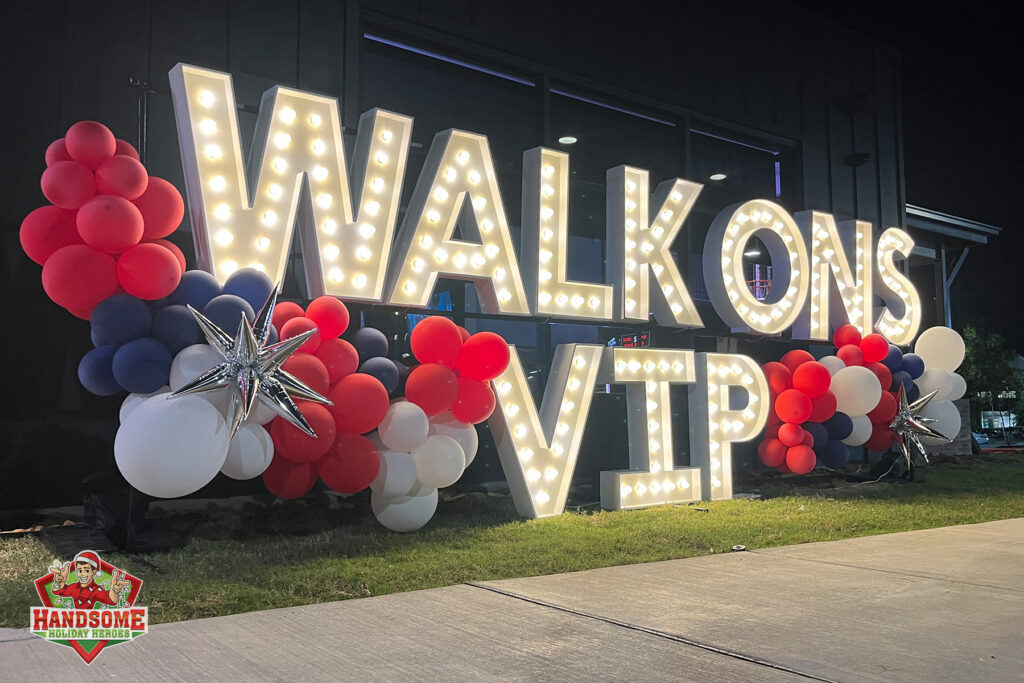 We understand that planning a wedding or event can be stressful, that's why we pride ourselves on providing excellent customer service. Our team will work with you to ensure that your letters are set up and taken down in a timely manner and that they fit seamlessly into your event's decor.
We offer a wide variety of letters, numbers, special characters and color options to choose from, ensuring that our marquee letters will match the theme and aesthetic of your wedding or event. And if you have a specific idea in mind, we are more than happy to work with you to create a custom design that fits your vision!
When it comes to marquee letter rentals in Northwest Arkansas, Handsome Holiday Heroes is the clear choice. Our high-quality letters, customization options, and excellent customer service make us the go-to provider for all your event lighting needs. So, whether you're planning a wedding, birthday, or corporate event , trust us to add that extra special touch to your occasion.
Contact us here to learn more about renting our marquee letters!