THE HEROES' JOURNEY
Making moments merry and bright since 2013! Learn about the #1 Rated Christmas and Event Lighting Company in Northwest Arkansas!
OUR STORY
My name is Heath Redding and I am the co-owner of Handsome Holiday Heroes alongside my wife, Nicole. We are a family of six, complete with two boys, one girl, and an old border collie (who loves to play fetch) named Luke. Our family business is a labor of love to "make moments merry and bright"
In 2013, some friends encouraged me to turn my passion for holiday decorating into a business by installing Christmas lights for others. That's how Handsome Holiday Heroes was born. The original name was Hometown Holiday Heroes, but we thought "Handsome" was a funnier and a more memorable choice.
I initially only offered my services in Eureka Springs, Arkansas and thought it would be just a fun way to make extra money for Christmas. However, I soon discovered that there was a huge demand for professional Christmas lighting services all across the US. So, I embraced the idea and started expanding my services all across Northwest Arkansas.
From 2015 to 2017, Handsome Holiday Heroes experienced massive growth and we quadrupled in size. And now, as of 2022, we have extended our services even further to offer year-round lighting options for events and holidays.
My wife Nicole and I feel incredibly blessed to have what we have, but we give all the credit to God. It is only through His blessings, guidance, and the people He has sent our way that our business has become what it is today.
At the core of Handsome Holiday Heroes is our commitment to service. We aim to provide a fun and unique set of services to the people of Northwest Arkansas, and our goal is to serve every customer with the utmost care. If you're looking to make your home or event a little brighter and more special, we would be honored to help.  Contact us today!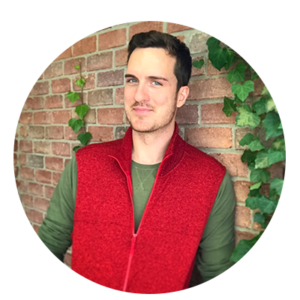 Heath Redding – Owner & Founder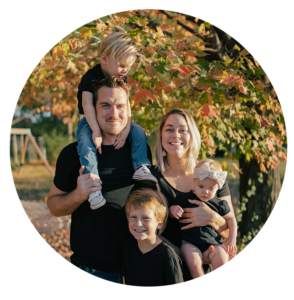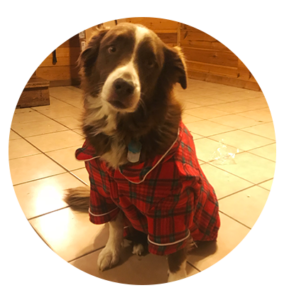 Luke – Santa's support Dog