THE HEROES' JOURNEY
Keeping husbands safe and parties bright in Northwest Arkansas Since 2013! Learn about the #1 Rated Christmas and Event Lighting Company in Northwest Arkansas!
OUR STORY
My name is Heath Redding and my wife is Nicole. We are the proud owners of Handsome Holiday Heroes. We are party filled family of six, complete with two boys, one girl, and an old border collie named Luke. We are, and always will be a family owned and operated business.
Amongst family and friends, I've always been known as a lover of holidays and celebrations. Back in 2013, it was  some friends who encouraged me to channel my enthusiasm and decorate peoples houses for Christmas. So I took up their recommendation and in the fall of 2013 started climbing around on peoples roofs with some friends installing lights. 
The original business name was Hometown Holiday Heroes but we all thought "Handsome" was funnier and more memorable, so we crowned ourselves the Handsome Holiday Heroes. 
We originally only offered our services in Eureka Springs Arkansas and at that time, I thought it was just a fun way to make extra money for Christmas. Little did I know God had bigger plans for my business! 
In 2014 I did some research and learned more about the Christmas lighting industry. To my surprise, I found successful Christmas lighting companies all across the US and I started to embrace the idea that holiday decorating could be a legitimate business. That year we began offering our services all across Northwest Arkansas.
From 2015 to 2017, Handsome Holiday Heroes experienced massive growth and quadrupled in size. Now, as of 2022 we have extended our services and started offering year around lighting options for events and holidays. 
Nicole and I often have to pinch ourselves because we feel so blessed to have what we have. But we don't take credit for the success of our business, rather God gets all the glory! It was His blessings, His direction, and His sending me all the right people  over the years that has made our business what it is. 
Handsome Holiday Heroes is, at its core, about service. We provide a fun and unique set of services to the people of Northwest Arkansas, and strive to serve every one well.  If you need someone to make your home or event a little more bright and special, call us!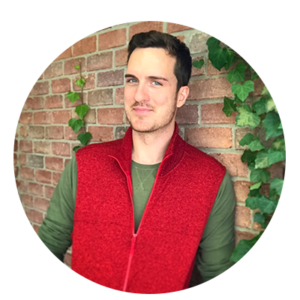 Heath Redding – Owner & Founder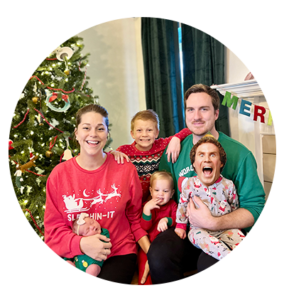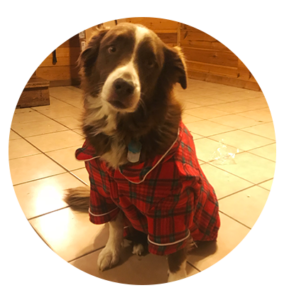 Luke – Santa's support Dog