Are you looking for a Christmas Light Installer in Bentonville Arkansas?
Then go with the Heroes! The Handsome Holiday Heroes!
We are the top rated and favorite Christmas light installer in Bentonville and the surrounding areas.
Christmas Light Installer in Bentonville Arkansas
Benton county and the residents of Bentonville certainly have the Christmas spirit! Bentonville is home and headquarters to Walmart, which has provided a lot of economic opportunities for all of Northwest Arkansas. The downtown district in Bentonville becomes an absolute Christmas spectacle every year. You can read all about the Christmas lighting ceremony in downtown Bentonville here.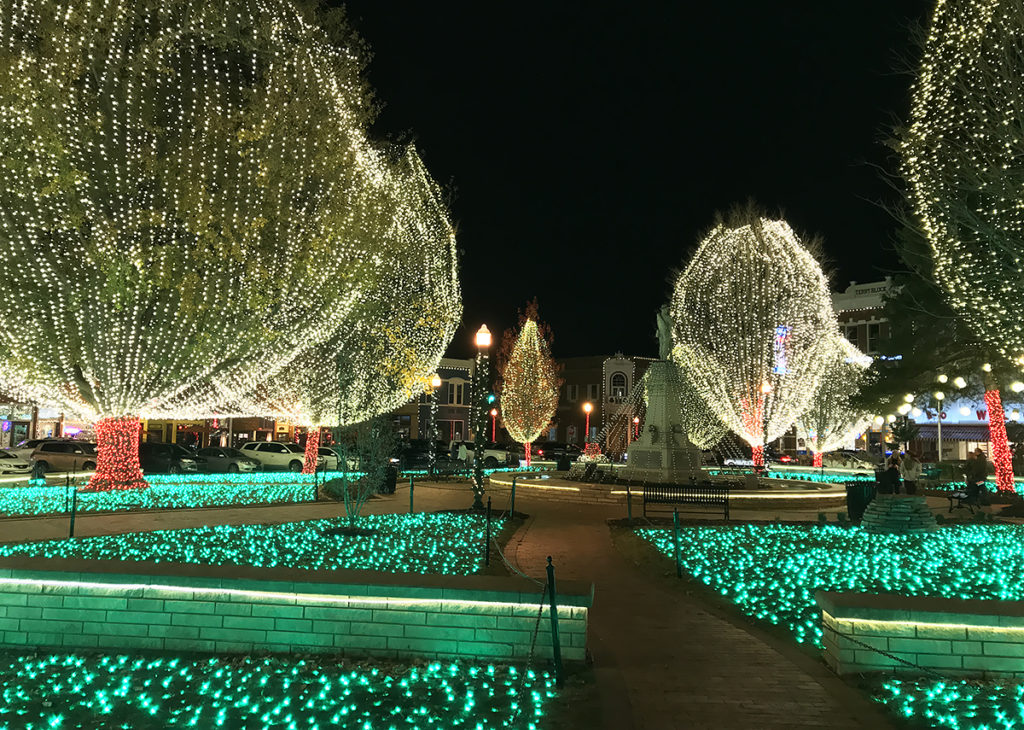 The Lawrence Plaza Splash Pad is also home to the seasonal outdoor Christmas skating ice ring every year. The Ice Skating ring is the perfect getaway with your friends and family on a cold winter's evening and will get you in the Christmas spirit each season!
Needless to say, we love Bentonville's Holiday spirit and are proud to be helping the residents and business of Bentonville as their favorite holiday light installer!
Conclusion
We install Christmas lights and decorations on a wide of range of homes and businesses in Bentonville Arkansas, and we're proud to say that we are the #1 Christmas Light Installer in Bentonville Arkansas! Below are some photos of our christmas light installations in Bentonville. Feel free to contact us for a FREE christmas light quote. 
Photos of our Christmas light installations in Bentonville Arkansas